Through the Vale Cultural Institute, Vale sponsors the Cristo 90 anos Restoration Project, which will promote the restoration and maintenance of the Christ the Redeemer Monument, in Rio de Janeiro, to celebrate its 90th anniversary in October 2021. This is the largest and most complete restoration ever carried out on the postcard of the city of Rio de Janeiro. The cornerstone for the works was launched on Tuesday, 27, at the top of Corcovado.
"Vale is proud to be with the Monument to Christ the Redeemer again in its 90 years. In celebration of its 80th anniversary, we also sponsor restoration and maintenance works. And, in line with our history of valuing the Brazilian historical and cultural heritage and with our investments in culture, in 2019 we signed a sponsorship of R$ 3 million, through the Federal Cultural Incentive Law, for the new restoration and maintenance works of the monument, one of our main postcards and one of the seven wonders of the modern world", says Christiana Saldanha, manager of Instituto Cultural Vale.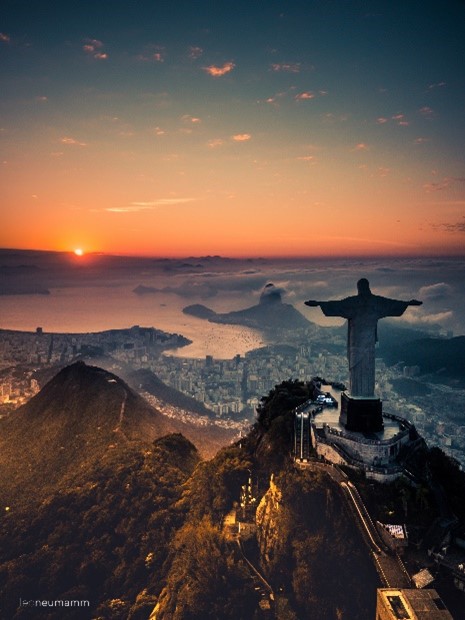 The restoration planning values the legacy of the Christ the Redeemer Monument, celebrates its history and prepares it for the future. The initial phase identified, through surveys and technical analyzes, agents that could put the monument's structure at risk. From now on, preventive conservation, emergency structural works and improvements will be carried out.
"We believe in the transformative power of culture and invest in cultural production and access to different forms of artistic expression through the Instituto Cultural Vale. The Institute is an instrument of social transformation that has a positive impact on people's lives by preserving heritage, democratizing access and promoting art, culture and the development of regional artistic expressions. The partnership with Christ the Redeemer reflects Vale's commitment to Rio de Janeiro and the Brazilian cultural identity", adds Christiana Saldanha.
The project follows the requirements of the National Historical and Artistic Heritage Institute (IPHAN) and was developed based on studies, surveys and research conducted by the company Cone Sul since 2016. The work is carried out by a multidisciplinary team, formed by approximately 40 professionals, among them structural, electrical, security engineers, geologists, architects, 3D scanning technicians, climbers, masons and sculptors.